SymlexVPN provides a layer of anonymity by hiding your real IP address. Websites that you visit will only see our servers and IP addresses.

SymlexVPN creates a tunnel and encrypts all your incoming and outgoing data, meaning no one can access your private information.
SymlexVPN helps you to bypass censorship imposed by your country, bypass blocks imposed at your workplace, school or university.
Enjoy!
A VPN Service with Unbeatable Features
By using our Android & iOS app you can easily browse the internet entirely without being traced. Websites and applications can constantly track your activity. Symlex VPN prevents web browsers and applications from accessing your data helping to keep your information anonymous and secure. It deliver's unlimited access to video, music social media, Voice/Video Call and more, from anywhere in the world.
User Benefits.
✔ Hide or Mask Your IP Address to Provide Privacy.
✔ Protect Private Data Over Public Wi-Fi & can Be Used on Any Network or Hotspot.
✔ Allow Access to Geo-Restricted Content.
✔ Access restriction, region-blocked services like WhatsApp,Skype,Youtube,Facebook etc.
✔ Cheaper long-distance telephone (Voice/Video Call) charges.
✔ Can Circumvent Censorship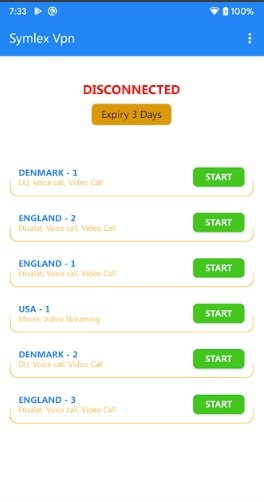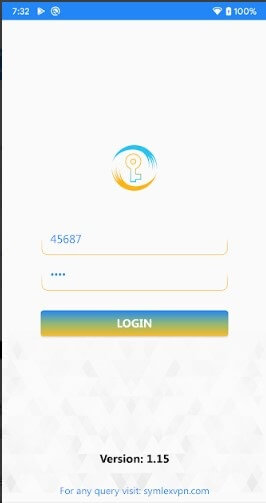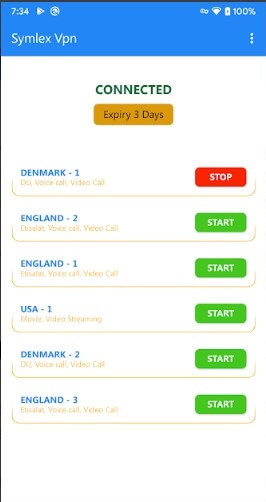 unblock Voice & Video Calls
Using Symlex VPN you will use uninterrupted Voice & Video Calls by WhatsApp, imo, Skype, Viber, Messenger.
Low cost reseller package
One can resell Symlex VPN and get resller discount. Contact with our sales via WhatsApp.
No logs - complete Anonymous
SymlexVPN does not and will never log traffic data, DNS queries, or anything that could be used to identify you.
24 hours money-back guarantee
You will get full refund if you claim moneyback with a valid reason within 24 hours after purchase.
24x7 support system
Our support agent stay awake round the clock to resolve your problem regarding the Symlex VPN App.
Zero-knowledge DNS
SymlexVPN runs its own private, encrypted DNS on every server, making your connections both safer and faster.
Stay Private Online with Symlex VPN

Apps for iOS, Android
You can use our app on Android & iOS or any other device, we have covered.

VPN Software/Apps
Proprietary apps developed and maintained in-house to ensure complete privacy.

Secure Wifi
Android users can secure any Wi-Fi network to access the Internet privately.

Complete Anonymity
We offer access to 300,000+ IP addresses for unbreakable anonymity.
Choose the package that you really need!
6 months plan
$17.99 $27.00
Billed $3.00 per month
72 hours money back guarantee
12 Months Plan
$27.99 $54.00
Billed $2.30 per month
72 hours money back guarantee
24 months Plan
$34.99 $108.00
Billed $1.44 per month
72 hours money back guarantee
Ours is an awesome vpn app
Dedicated VPN to give you highest level of anonymity with fastest streaming
Download the
Symlex

VPN

App Now!